We love books in our family. But we don't just want any old book to read. We want books that are meaningful, have great stories, great lessons, and point to Jesus whenever possible. I'm always on the look out for these types of books and snag them up when I can.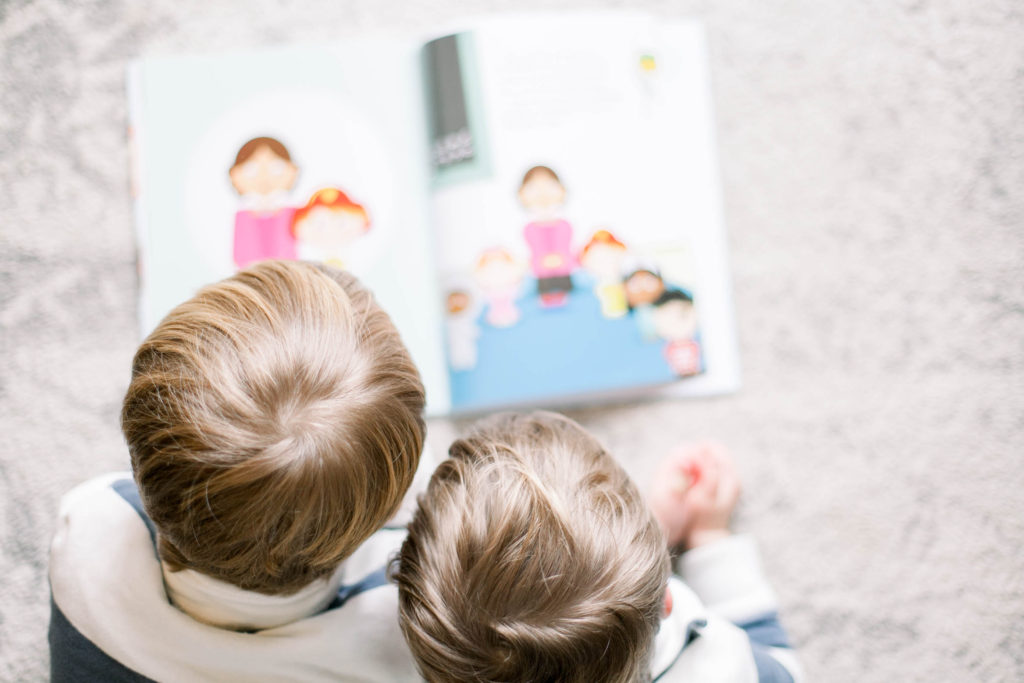 We were in Cincinnati this past fall for a family workshop and found one of our new favorite books. It's called What Am I Feeling? It's the sweetest book about a boy who is scared to talk in front of his friends for show and tell. His father encourages him that how he feels matters but that it doesn't have to control him. He lets him know that he can pray to God about his feelings. Seriously the sweetest book and as we were reading it tonight I was even encouraged. Those are the best kinds of children's books.
Jesus Heals shares how Jesus healed different people in different parts of their body. The boys love pointing to their different body parts as we read it.
This Is The Gospel is another one of those that speaks to both children and parents. It walks through the story of Jesus, starting with Adam and Eve and how they sinned, pointing to why we need Jesus in the first place. We love reading this all year round but it holds a special place in our story rotation during the Lent and Easter season.
Do you have a favorite book your whole family loves to read?